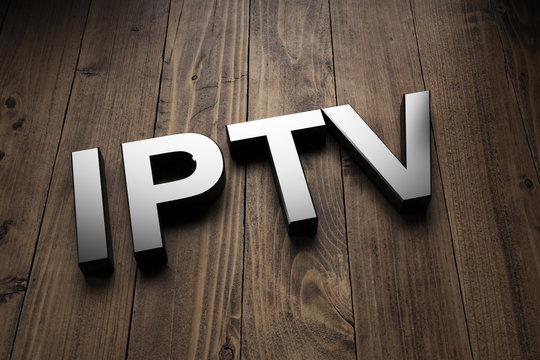 ---
Some Insights into IPTV
Here are Some Insights into IPTV, its use, usefulness, and affordability in comparison to traditional entertainment media are discussed.
Is satellite or dish equipment a necessary requirement to use IPTV?
It is not necessary to have Satellite or dish equipment to use IPTV. Using your internet connection, our servers will be connected with the IPTV platform.
Does IPTV work in any country?
Well, IPTV operates in any nation as long as the Internet Service Provider (ISP) permits it (for example, our IPTV service does not work in the Netherlands). Some Internet Service Providers do not authorize the IPTV connection; therefore, it won't work.
How much bandwidth is used by the IPTV stream?
For our IPTV streams updated H264 technologies are used, providing users with the compression settings and highest quality available. IPTV transmissions are measured in 8 MBits. A given H264 stream might rise depending on the selected channel. As such, a minimum of 16 Mbit/s is what's needed for HD channels. At least 30 Mbit/s would be recommended for smooth HD viewing.
Ethernet or Wi-Fi?
Ethernet connections (hardwired LAN cable) for optimal resolution.
Is it safe to use VPN with IPTV?
From the looks of things, there might be some ISP's out there that make it difficult for IPTV connections to work. However, VPN will get you past this hurdle and allow you to enjoy your favorite channels uninterrupted. It is highly recommended to use a VPN with your IPTV.
Is the content displayed with high quality?
We know that many IP networks are optimized to take advantage of the fastest connections possible and that's why our network is designed with these needs in mind. As we're always improving everything, you get a high-quality output every time
What types of devices are supported?
Various devices are supported by D-WIGY, including Smart TV (LG, Samsung, Sony), Kodi, VLC, PC, Vu+, DreamBox, Enigma, Android Boxes / Android TV, Firestick, FireTV, Chromecast, Apple TV, Android Smartphones, and iPhone.
---
What is an Android TV Box?
Android TV boxes are basically small computers operated by Android-based OS, running various apps such as the XMBC remote.
Converting your regular television into a smart TV could be done by using an Android TV box?
Yes, you can! There are some apps available from the Google Play store which can make your television more interactive. You can also use other apps on your TV too, such as Skype and Firefox. Gmail is another possibility!
I recently got a Smart TV, and it appears that the Channels I uploaded to it don't work. What am I doing wrong?
Using the VLC player or the IPTV Player, make sure that your playlist works on your computer.
A movie I'm watching often buffers. Why?
There are a couple ways you can solve buffering. If it happens often, try holding down the "Pause" button for 15 seconds and then turning it back on. It may also help to switch to a lower quality video stream.
What is Kodi?
Kodi which was Known as XBMC in the past, is an open-source software that enables to play media for free. It was created by a non-output text. Kodi is accessible on several platforms and is suitable for TV remotes.
Why do the messages like "script errors" keep on appearing in Kodi?
If you get a script error message, it's most likely because your internet connection is slow or you're not connected at all.
How do one clear the cache when the message "clear cache" shows up on Kodi?
If you want to free up some space on your PC for potential new programs, you should run the 'Clear Cache' function. You can find the option when selecting "maintenance" under the "programs" tab.
Can I use my Android/iPad/iPhone as a remote control on Kodi?
You can easily download a free app "XBMC Remote" for browsing options on Kodi. The keyboard is designed to work on a mobile device, making it easy for the user.
Why are there buffering problems on some channels?
Start with inspecting your router or modem and making sure they are plugged in. Restart both, as well as review any available settings on the devices you're using for your IPTV subscription. If the issues persist, your ISP may be limiting IPTV traffic. Try another ISP connection to fix this. The problems should end once you do.
---